Beautune Reviews
"This is a great app even for those who already use photoshop. It is quick and intuitive to use. It has a lot of tools, and well worth the cost of the app. I have used photoshop for over 10 years, and this made it easier to do a quick fix on a photo to upload to the web.

- By kitten luvr

"The best apple store purchase ever..This is so simple, fast and wow!!!!!! right to the point….I have purchased several, but this one is by far a 10 star. Buy it, you won't regret it !!! Thanks for this wonderful app….xo Beautifully Simple "

- By Kate1983

"If you want the absolute best photo retoucher for social networking photos then get this app. You WILL NOT REGRET IT. My favorite feauture is the retouch button which allows you to pull and push in parts of your body so if you think you have fat arms in a photo well that can now be fixed!. Just Fabulous !"

- By Life's A Pitch

Why Choose Beautune?
You can't always look your best in every photo... When you need a touch-up, you don't need to pay a makeup artist or learn Photoshop. Do it yourself, quickly and easily, with Beautune and our complete makeover kit. Our app has the best interface that will quickly let you share the best of you with the world! Use our complete make-up kit, along with smoothing and wrinkle removal tools to highlight everyone's best features. And the ultimate reshaper lets you gently nudge features in the right direction. All these features and more, together with a beautiful, easy-to-use interface, will have you fixing and sharing your portraits in seconds.

Foundation, smooth skin and Blemish removal
Use the foundation brush for a perfect, even look. One-tap for a great instant makeover, then add some blush to highlight your beautiful cheekbones! Roll back the years, get rid of those lines and dark circles, and achieve that perfect glow. Remove those zits and imperfections quickly and easily.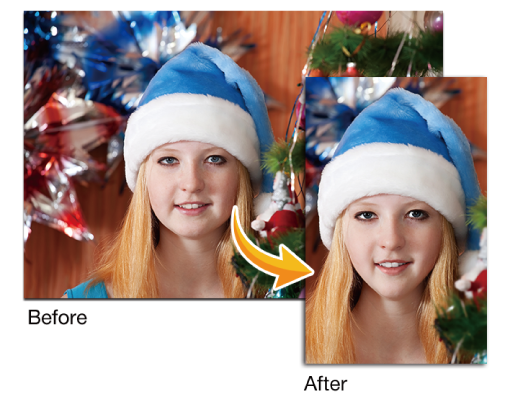 Reshape your face and
let magic happen!
Use the reshape tool to gently sculpt your features or fix bad camera angles.Focus on what's important, you! Use our defocus tool to blur out the rest and make the viewer see what matters.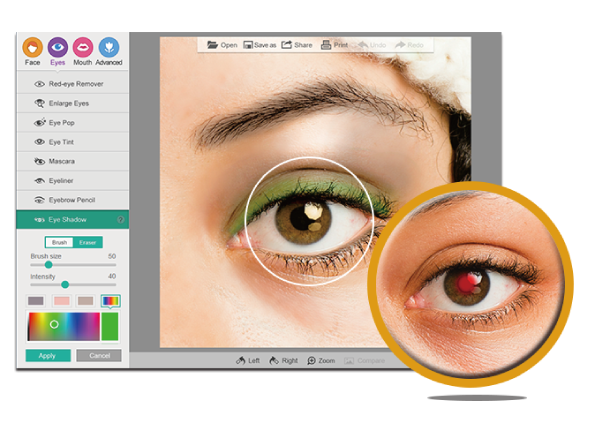 The eyes are the window to the soul!
Want bigger eyes? Brighter? Different color? We have all the tools for you, from mascara to eye-shadow. And also can be automatically remove red eye from your images.

Colorful your lip and
whiten your teeth
Boost or change your lip color and whiten those teeth!

Add effects or frames to make your work even better
Feel free to mix and match the selected Effects, Vignettes, and Frames, make your portrait photo more attractive